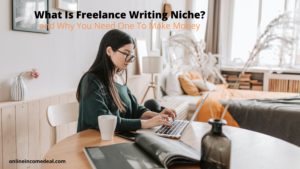 When you just started on freelance writing, you would probably write on any topic that will be available to you. As you move forward with freelance writing, you will need to look for a niche for your writing. What is freelance writing niches? Why you need one to make money?
Having a niche in your writing will make you specialize in that area. It will become your brand and you are the expert in that niche. This is going to lead to huge success in your freelance writing.
What Is a Freelance Writing Niche?
In freelance writing, your niche will be
Topics of your writing
Type of content for the topics
There are varieties of topics in writing, some of them are
Finance
Health and Fitness
Parenting
Technology
Social Media
Cars
Real Estate
For each topic, you can sub-divided into more specific niches. For example, within the health and fitness topic, you can focus on how to lose weight, type II diabetes, and so on.
For every topic, there are many sub-topics. The more specific your writing niche, the better for you to be the expert in that niche.
Type of Contents will includes
Blog posts
Short information article
Long-form article, ultimate guides
Case Studies, testimonial stories
White papers
Email marketing sale pages
Video scripts for YouTube, businesses
Ebooks
Proposals
Social media content
Do I Really Need a Writing Niche?
It is not that you must have a writing niche. There are many freelance writers who have no writing niche. There will write on any topics for their clients.
If you have a writing niche where you are an expert in that niche, you will be able to write very good content that drives results for your clients. You will become the go-to writer for that specific niche.
Having a writing niche, you will be able to find quality clients that have a budget for marketing and they are willing to pay you more for your expert knowledge.
When you have become the expert in your niche, you do not need to look for clients and they will be looking for you to write content for them. This will be the time that you really make money from your freelance writing.
The easiest way to find your writing niche is by looking at your experience and your passion. You can look at your past job experiences.
As for your passion, what do you like to write or enjoy writing about? Write about something you are knowledgeable about will help you greatly in your freelance writing career.
To be successful in freelance writing. there are other factors that you need to look into.
Popular Freelance Writing Niches
1. Finance
This is always a popular topic as everybody wants to learn how to manage their money.
Banks, credit card companies, and finance companies are looking for finance writers. They have a huge marketing budget for hiring experts in this writing niche.
Sub-topics in finance niche include:
Personal finance
Accounting
Budgeting
2. Digital Marketing
Many businesses and entrepreneurs are using the internet to do their business online. These businesses are hiring freelance writers for their marketing in various areas.
Topics in the digital marketing niche includes:
Social media
Email marketing
Affiliate marketing
Search engine optimization
Video marketing
Companies value the content written by expert writers in these fields and are willing to pay high fees for their service.
3. Health and Wellness
There is always a demand for health and wellness. Many people are looking for information about living a healthy life. This is a huge market and it is a great freelance writing niche. There are many competitions for this niche as well.
Topics in the health and wellness niche includes:
Weight loss
Fitness
Yoga
Meditation
Mental health
Specialty diets – Intermittent, Ketoc, etc
CBD oil
Essential oil
Supplements
Senior living
How to stop smoking
There are many more topics for this writing niche.
4. Video Script Writing
Many businesses are going online and more are focusing on video marketing. They are always looking for video scriptwriter to help in their video marketing. This is a great opportunity for a freelance writer.
Projects in the video script writing include:
Sales page video copy
YouTube videos
Course lessons
Products promotion
As for the topic, there are many topics for different businesses.
5. Email Writing
Email marketing is a money-making strategy. Businesses are looking for writers who can write email sequences or sales funnels that drive sales to the company. If you are expert in this niche, you will get paid pretty well.
Projects for email writing includes:
Email campaign
Email sales funnel
Newsletters
Landing page copy
Marketing materials
6. Travel
If you love to travel and storytelling, this is a great niche for you. Many people enjoy traveling and always look for unique places to be the next holiday destination.
Travel magazines, tourism companies, hotels, restaurants, are just a few businesses who are looking for travel writers.
Topics in the travel include:
Travel guides
Hotels reviews
Restaurant reviews
Special travel deals
Travel lifestyles
7. Real Estate Writing
Whether you are looking to buy your first home or you are a homeowner, there is always a need for more information on real estate.
Real estate brokerage, mortgage brokerage, interior design company, real estate agent, lawyer and home maintenance company are some businesses that are looking for real estate writers to write their newsletters and website articles.
Topics in the real estate niche include:
Home prices market trends
Mortgage
Home Decor
How to buy real estate
Real estate law
Home maintenance
8. Parenting
There are many websites about parenting and this is a great writing niche. If you are a parent, there are so many topics you can write about with your own experiences. You can write about being parents and also write about children.
Your targeted businesses are parenting magazines, fashion for pregnant women, children's clothes, children's toys, education, and many more.
Topics in the parenting niche include:
Pregnancy
Breastfeeding
Infants care
Family life
Homeschooling
Education centers
Children toys review
Work and family time balance
Above are the 8 freelance writing niches that are popular and profitable.  You can choose one of them that you are most interested in or good at.
In order to gain more experience in any niche, you can start your own blog. You can use your blog to promote yourself as a writer. When you gain more experience, you can write for those businesses that need experienced writers.
It is not difficult to create a website. You can learn to create one for yourself.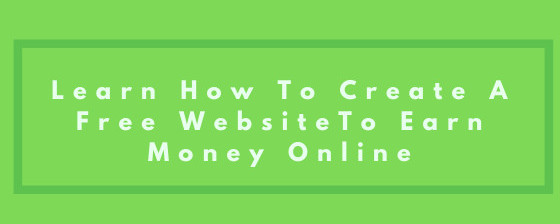 Have you started your freelance writing? Do you have a writing niche? If you have any questions or comments, please leave them below. We are happy to hear from you.