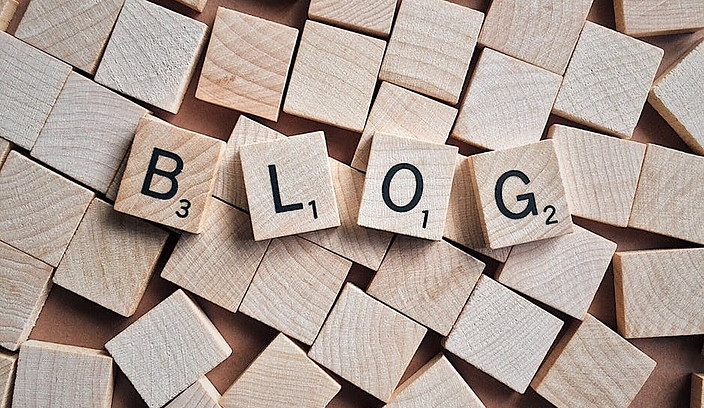 Well, you have created your website. Now you have to start blogging. You have to start adding new articles to your site consistently to provide latest information to your visitors. For business owners, there are 12 reasons to start a business blog.
Engaging and informative content is an important component in marketing your business online. It is the most direct and effective way to convert visitors to leads.
Let us look at the 12 reasons why it is so important to publish high quality blog posts regularly on your website.
1. Blogging is a way to connect with your visitors.
Through blogging you can interact with your visitors. Your visitors will come to your site for information and will ask questions. You're interacting with them in an informal way. In the long run, you gain trust and loyalty from your visitors.
2. SEO (Search Engine Optimization) Improvement
When new contents are added consistently to your website, it improves SEO. The more blog posts you have, the more chances your site will rank for different keywords. That means your site will be one of the first ones to show up on the search results and deliver your information in front of potential targeted visitors. This will in turn increase your website traffic.
3. It makes your business alive
Adding contents regularly to your website keep it fresh. This shows that your business is alive and well.
4. New contents generate more interest
We are always looking for new information. When your website is constantly update with new contents, it generates more interest and your visitors will keep coming back for more.
5. Contents to share in social media
Sometimes you will be wondering what to share in social media. In this case, you will be able to share the new content to your social media. As you share your blog posts on social media, you increase traffic to your site. This is one of the way to promote your business.
6. Contents that are unique to your business
With blogging, you'll be able to share your unique products, services or experiences to your visitors. This will separate you from similar businesses.
Let's say you write reviews about kitchen small appliances like food processors, coffee makers, slower cookers…etc. Your can write about what features to look for when selecting each product.
Let's say you are an electrician and would like to share your services and experiences. You can write about the importance of proper wiring in a house, what are the risk of overloading sockets…etc
7. Customer feedback

Having blog posts will allow your visitors to leave their questions and feedback about your products or services.  Knowing what is in the mind of your visitors is a bonus. It helps you in structuring your content and market initiative. This will improve your business.
8. Build your brand and authority
Blogging is one of the best ways to establish your brand or authority in your industry. You're always stay in touch with the latest news related to your industry, so that you can deliver fresh information to your visitors. In the long run you become the 'goto' website for helpful information.
9. It will show what things interest your customer
As you have more blog posts, you might be able to find out what really interest your visitors. You will know what type of information your visitors like to read and you can just focus on those topics. This is a great help in forming better relationship with your visitors by delivering what they are looking for.
10. Share blog posts in email newsletters
Blog posts are great content to share in email newsletters. When someone clicks on the blog post in email newsletter, it linked back to your website. This will improve your ranking in the search results. Better ranking means more traffic to your site.
It is also easier for your newsletter subscribers to share with their friends and in social media.
11. Embed videos and presentations
Embedding video on your blog post is a great way to attract visitors. It is more engaging and better conversion to leads. Your visitors will spend longer time on your page watching video. This will boost your ranking in Google.
12. Offers promotion.
At the end of each blog post, you can promote an offer to your visitors like download free e-books, coupons, memberships etc. This will lead your visitors to leave their email addresses for you to follow up with them later.
Is blogging difficult?
Many business owners do not have blog posts in their website because they think it is difficult to do. They have no time and no skill to do it themselves.
Actually this is not a problem at all.
If you do not know how to write a bog post or simply do not have time to do so, you can outsource this task. They are many companies offering writing services and freelance writers.
Some popular ones are
Are you ready to start blogging on your website?
Do you want to create a free website to start blogging?
If you have any questions or comments about blogging on your website, please do not hesitate to leave them below.
I love to hear from you. ?