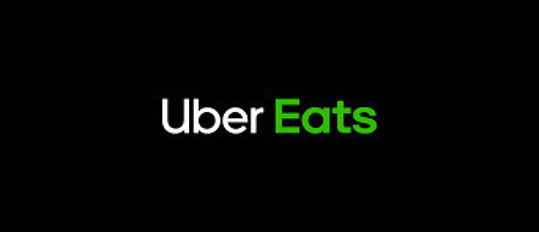 If you are looking for a side income where you can work on your own schedule, become an Uber Eats Driver might be a good choice for you. I have been an Uber Eats Driver and I will share with you some tips to make more money as a driver.
What Is Uber Eats?
Uber Eats is an online food pickup and delivery service launched in 2014 by Uber. You can order your food online from your favorite restaurant. Uber Eats driver will then deliver the food to your door.
On top of the food cost, the customer's order will be charged a delivery fee and service fee.
The Uber Eats driver who is picking up the food and delivered to the customer will get paid for completing the task. If you're looking to earn some money working on your own schedule, you might want to consider signing up as Uber Eats driver.
As an Uber Eats driver, you have the freedom to set your own schedule. You decide the number of hours you want to work.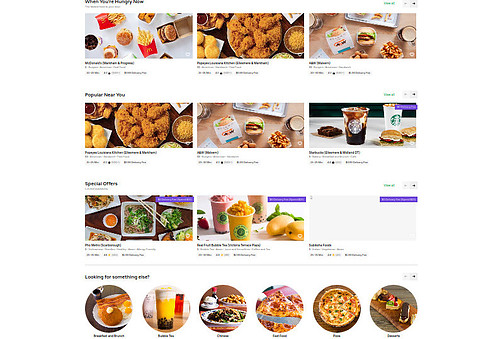 How Do Uber Eats Works?
Uber Eats has hundreds of restaurants for you to order your food. When you placed your order on the apps, the restaurant will pick-up your order and start preparing your food. You'll be able to see that the restaurant accepted your order and start preparing the food.
An Uber Eats driver will go to the restaurant, pick-up your order and deliver the food to you. You will be able to track the progress of the driver together with their name and photo.
Uber Eats Delivery and Service Fees
Orders delivered with Uber Eats include delivery and service fees.
The delivery fees vary for each restaurant, and it based on your locations and availability of the delivery drivers. You'll know the delivery fees when you select the restaurant.
The service fees equal 15% of an order's subtotal.
A $2 small order fee applies to orders less than $12. You can avoid this fee by adding more items to your order.
The above are fees for Ontario, Canada. The fees vary in different provinces and countries.

How To Join Uber Eats as A Driver
Joining Uber Eats as a driver is easy. You can simply fill in your application online and submit the necessary documents for verification at any Greenlight Hubs. Uber Greenlight Hubs are support centers for Uber Drivers.
It is free to sign-up.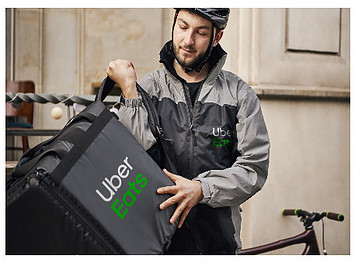 Requirements To Drive for Uber Eats
These are requirements for Ontario drivers. There might be different requirements for other provinces.
Above 21 years old if driving, above 18 years old if cycling
Eligibility to work must show proof. Birth certificate, Citizenship card, Residency card, SIN card or Work permits
Photo identification
Criminal Record Check
iPhone or Android phone with data
Ontario G drivers license
Good driving record
Requirements for cyclists and walkers are different from drivers
At least 18 years old
Eligibility for work must show proof. Birth certificate, Citizenship card, Residency card, SIN card or Work permits
Photo identification
Criminal Record Check
iPhone or Android phone with data
When signing up with Uber, under the transportation method, select 'Delivery by bicycle or foot'.
Vehicle Requirements
20 years old or newer
2 or 4 doors vehicle
Car insurance
Vehicle registration
How Much Do Uber Eats Drivers Earn?
In order for you to work out how much you can earn as an Uber Eats driver, you need to know how Uber pays the driver.
From picking up the food from restaurant and deliver to customer location is considered as one trip.
Every trip you will earn:
A Pickup Fee
A Drop-off Fee
'Per km' rate
'Per minute' rate
The above is your gross earning per trip. Uber will deduct a certain percentage as their fee.
In Toronto, you'll earn
$1.50 per Pickup fee,
$1.00 per Drop-off fee,
$0.50 per km traveled from restaurant to Drop-off point
$0.28 per minute drive from the restaurant to the Drop-off point
For every trip, Uber will deduct 35% of the total amount earn as their fee. The exact fees vary from city to city and different from every state.
If you received gratuity or a tip from a customer, you keep 100% of it.
Tips for Making More Money
Now you know how you'll earn from Uber. I'm sure you'll like to know how you can earn more.
Here are some tips for earning more money as an Uber Eats driver.
Make more short trips.  You make most of your money from Pickup and Drop-off fees. You do make money from per km rate and per minute rate., but this will also add to your gas consumption and wear and tear of your vehicle. It is more profitable to spend as little as possible on gas and traveled a few kilometers.
Use Uber Eats Referral Codes.  If you use Uber Eats referral code when you sign-up, you'll earn a bonus when you completed a certain number of trips. When you completed the required trips, you'll get your cash bonus. When you sign-up as an Uber driver, you'll get your own referral code. You can send your referral code to other people to join Uber and you'll be rewarded.
Quest Promotions. From time to time, Uber Eats will have some Quest promotions for you to earn some extra money. Quest promotions are like you have to complete a certain number of trips within a certain period, maybe 10 trips from 6 pm to 8 pm. If you complete the Quest, you will earn cash bonuses.
Boost Promotions. Uber drivers know that the quickest way to earn some extra money is to work around those areas with surge pricing. At certain times of the day, when there is high demand and there are not enough drivers around that area to fulfill the orders, Uber Eats will offer a 'Boost'. During a boost, Uber Eats drivers' are multiplied by a certain factor, like 1.5 times or 2 times or even higher. If you work around these times, at these locations, you can easily multiply your hourly earnings. You'll not know in advance when a boost is going to happen. When you see it on your apps you can go for it and earn extra money.
Try Curbside Delivery. You'll be saving lots of time if your customer can meet you at the curbside of their home or office. In that case, you do not have to get out of your car to drop off their food at the door or at the office. It can be quite frustrating when you have to drop off food at high rise buildings. Sometimes your customers might not agree to meet you curbside, you just have to do what they say. This is to avoid poor ratings from the customer.
Be Polite and Friendly. We all understand that we must be polite and friendly to our customers. When your customers are happy with your service, they will tip you. They will either do it online after their food is delivered or they will tip you when you hand over their food. Tips will add up to be quite a lot someday.
Track Your Expenses. Tracking your expenses on gas and vehicle maintenance. If you reduce your expenses, you will have money in your pocket. If you have more than one vehicle, use the one with high mileage per litre of gas.
Sign-up for Other Delivery Apps. In order to make more money during the day, you have to take more orders. So, signing up with other delivery apps like Skip The Dishes, Doordash and Foodora. These apps will keep you busy when there is no order coming in from Uber Eats.
Conclusion
Can you make good money as Uber Eats driver? Yes, you can. I am telling you this with my own experience. I tried out Uber Eats driver for 2 months and I made good money. I have a full-time job and so I only do delivery part-time. On weekdays, I do delivery for 2-3 hours after work, and on weekends I spent about 6-7 hours.
You can earn money as Uber Eats driver. There are many ways to maximize your earnings. As you can see from above, picking and drop-off food make the most money, so make shorter trips. By making shorter trips, you can have more orders.
When you sign-up for Uber Eats driver, use a referral code to receive a cash bonus when completing a certain number of trips within a certain time period. When you have your own referral code, share with others who wish to sign-up and you will earn your cash reward as a referral.
Always look out for Quest promotions and complete it to earn extra money and it's fun doing that. Working around locations with Boost promotions to make more money per order.
In order to save time and take more orders, take advantage of curbside delivery.
Be polite and friendly will earn you more tips.
Track to reduce expenses in order to have more money in your pocket.
If you have any questions or comments about Uber Eats driver, or you have any experience as an Uber Eats driver or any food delivery driver, I would love to hear from you.