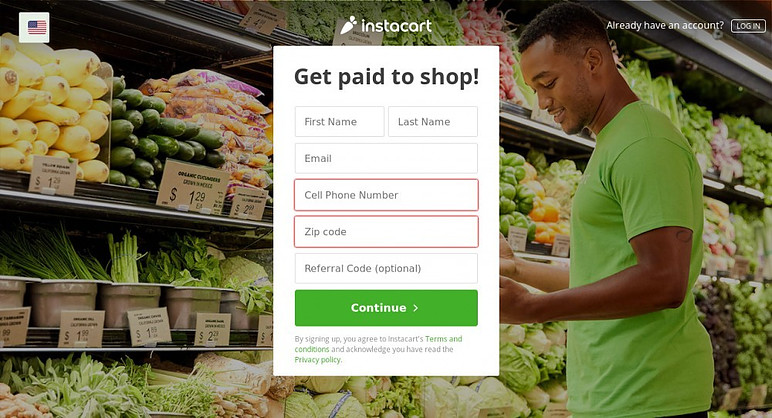 If you are thinking of earning some extra income during your spare time, you may want to consider joining Instacart as a Full-Service Shopper. So, what is Instacart Shopper and how much do Instacart Shoppers make?
What is Instacart?
Instacart is an online grocery delivery service. Customers place an order for groceries online and the Instacart shoppers do the shopping and deliver the groceries to the customer.
Instead of driving to the grocery store to do the shopping themselves, Instacart customers can order their groceries at home. This service is great for busy people, and for those with a disability or who don't own a car.
What is Instacart Full-Service Shopper?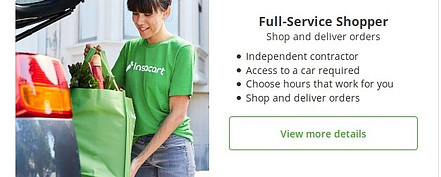 As an Instacart Full-Service Shoppers, you are not an Instacart part-time employee. You are Instacart independent contractors, who get paid by completing the task given by Instacart. The nice part of being an independent contractor is that you can set your own work hours and how many hours you want to work per week. You work only during the hours you want to work. This is really a flexible way to earn some extra cash at the side.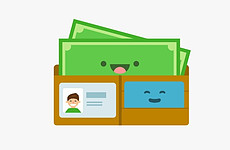 How Do Instacart Full-Service Shoppers Get Pay?
Full-Service Shoppers are paid per delivery, per number of items in the order, any other incentive (rush hours incentive) and tips from customers. As you can see, Full-Service Shoppers earn more with more items in an order.
The rates are posted on the Full-Service Shoppers App. Always review the rate before accepting the job.
How much Do Instacart Full-Service Shopper Make?
There is no guaranteed hourly rate for Instacart Full-Service Shopper. The earnings will depend on several factors
Different region and city in the United States have different rates
Number of items in each order, the bigger the order, the more money you make
Per delivery
Busy hours, earn more working during busy hours
Customer tips, 100% goes to the Full-Service Shopper. To increase the chances of receiving tips, always provide the best customer service and be friendly. Follow customers instructions properly and deliver customer order in time
It is great that you'll be able to preview an order on Shoppers App before accepting the job. In this way, you will be able to know how much you will be earning up front. You can then decide if the job is worth your time.
There is no company data showing how much can a Full-Service Shopper make. But the company does advertise that Full-Service Shopper can earn up to $25 per hour during busy times.
Requirements for Instacart Full-Service Shoppers
Be 18 or over
Be eligible to work in Canada and the United States
Have consistent access to a vehicle
Have consistent access to and be able to effectively use a recent smartphone (iPhone 5 / Android 4.4 or newer)
Be able to lift between 12-20 kg
Be able to pass the Instacart background check
How To Apply To Be an Instacart Full-Service Shopper
To apply for Full-Service Shopper, you'll need to go to Instacart website to fill in your information.
Conclusion
I hope you have found the information helpful and what to expect as an Instacart Full-Service Shopper. Due to the flexibility in work hours as an Instacart Full-Service Shopper, working for Instacart can be a good way to earn some extra income.