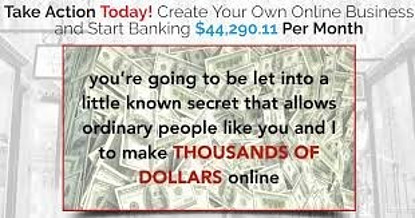 Welcome to my eCom Profit Sniper Review!
In the sales page of eCom Profit Sniper, the owner claims that with his system, you can build successful online business and make $44K per month! Is this possible? Let's see….
eCom Profit Sniper Review Summary
Product Name: eCom Profit Sniper
Website: www.ecomprofitsniper.com/
Price: $37
Owner: Tom Parker
Overall Rank: 20 out of 100
Is eCom Profit Sniper A Scam? No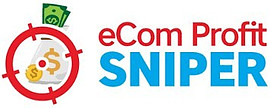 What is eCom Profit Sniper?
eCom Profit Sniper is a training product which promises to educate one on how to make money with e-commerce online store through drop shipping.
"Drop shipping is a supply chain management method in which the retailer does not keep goods in stock but instead transfers the customer orders and shipment details to either the manufacturer, another retailer, or a wholesaler, who then ships the goods directly to the customer. As in retail business, the majority of retailers make their profit on the difference between the wholesale and retail price, but some retailers earn an agreed percentage of the sales in commission, paid by the wholesaler to the retailer." – By Wikipedia
Tom Parker, the owner of eCom Profit Sniper created a sales video said that you can earn over $40K a month with his system and you'll only need to work on it for 20 minutes a day. Tom Parker clearly describes that there are people who are earning $10,000 in a week. He also claims that he has been able to earn well over one million dollars of profit over a period of two years.
It seems too easy to start a business if you only need to spend 20 minutes a day!
How eCom Profit Sniper Works
When you logged in to the eCom Profit Sniper site you will hear the owner saying that his system is a big secret and very few people know about it.
What is this big secret?
The big secret he is talking about is Shopify!
Shopify is a popular hosting service and a website builder in e-commerce online store. Many people know about Shopify especially those people looking to set up their own online store.
Tom Parker mentioned that Shopify makes $151.7 million in the 2nd quarter of 2017. This is Shopify's revenue from customers paying to use the platform. This doesn't mean that Shopify's customers make money from their stores.
Shopify is just a hosting platform for online store, you still need to get visitors to visit your store and buy your products.
If you joined this program, you will learn how to set-up an e-commerce online store with drop shipping. You're basically a retailer without owning any products and no inventory. You are just marketing the products on your Shopify store and the supplier will ship the product to your customer directly. The money you earn from each sale is the difference between your purchase price and your selling price.
Shopify has beautiful themes that are responsive and customizable. You do not need to have special skill to work on this. Shopify handles everything from marketing and payments, to secure checkout and shipping.
The cost of basic hosting on Shopify is $29 /month and then an additional fee which is charged for every sale.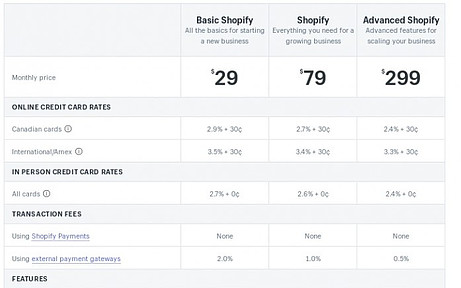 Tom Parker ensures he will train you well to maximize selling on Shopify. He says that Shopify will enable you to make a huge amount of money with ease.
eCom Profit Sniper will show you how to get visitors to your online store, by promoting your store using Facebook.
You will be trained on how to create your Facebook page for drop shipping. Facebook Post and Facebook Pixel to drive free traffic to your store.
eCom Profit Sniper did not teach you how to create Facebook Ads. By using Facebook to promote your online store, you definitely needs to pay for Facebook Ads to attracted visitors.
Pros and Cons of eCom Profit Sniper
Pros
1. Training is basic.
It is good for complete beginner in drop shipping. At the end of the training, you will learn how to set up your e-commerce online store.
Learn how to set-up Facebook page for drop shipping
2. 60-Day Satisfaction Guarantee
Cons
1. The data for the income proof is not real.
2. eCom Profit Sniper did not teach how to generate traffic to your online store.

No traffic = No business
Is eCom Profit Sniper A Scam ?
No. eCom Profit Sniper is not a scam. It provides basic training on setting up e-commerce online store.
I will not recommend this program because it does not teach you how to attract traffic to your site.
If you are looking for online passive income business, drop shipping is not for you. You have to keep running your ads to have income.
A Proven System That Teach You How To Make Money Online
If you want to learn how to make money online and not too sure how to begin, I want to share with you the proven system that I am using now to build my online business.
You will enjoy the comprehensive step-by-step training, free websites, useful resources and tools. You'll get lots of help and support from the community.
This is free to get started. You can at least give yourself a chance to try the system to see if you want to proceed further.
If you have any questions or comments on eCom Profit Sniper,  please do not hesitate to leave them below. I always reply to my readers! ?