The owner of Mobile Success Training program says he's made over $849,000 in commissions online, and now he wants to share his secret with you. So you can start earning $1,250 to $10,000 commissions using your smartphone.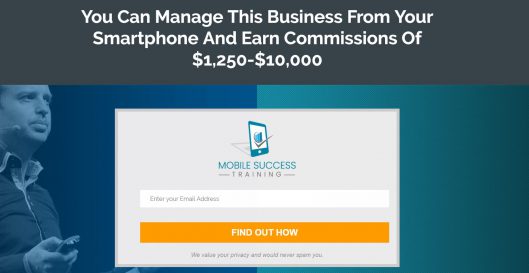 Once in a while these kinds of offers page can be entirely deceptive and they never let you know all that you have to know. You have to be careful to make sure that they do not scam money online.  I'm glad that you are doing your research before spending your money.
My review underneath will show not just why this framework isn't as simple as it sounds however you'll be spending lots of money if you are not careful.
Mobile Success Training Review Summary
Product Name: Mobile Success Training
Owners: Paul O'Mahony
Website: mobilesuccesstraining.com
Price: $49 + High price Up-sells
Overall Rank: 20 out of 100
Is Mobile Success Training A Scam?
YES and NO
Recommended? NO
Going by the sales report of Mobile Success Training, over $75 million in commissions has been earned by common people.
What is required of you is investing your $49
Is that all? Not really….
Is it a reality that you can make those $10,000 commissions?
However, there is more than just that lightly given guideline.
For beginners, the REAL cost goes above $49 which I will soon explain. It goes well into the $10,000's to get to the bigger levels of commissions.
The next thing is that this is an MLM (multilevel marketing) which entirely entails recruiting subscribers to the same system.
The next thing is that it takes a lot of sacrifices to attain those higher earning levels. If you are a new member you will struggle to get there. It will not be convenient to use your smartphone' to get commissions.
What Is Mobile Success Training?
Mobile Success Training is a sales funnel for marketing and promoting MOBE (My Online Business Education), an expensive program. You will be signing up for MOBE.
Paul is a member for MOBE. He will earn a commission when you sign up MOBE through Mobile Success Training.
This system is equipped with training and tools that teach you how to recruit people to buy into the system, that is getting others to sign up for MOBE and you earn your commission.
Their pages showing success stories of those who make 6 to 7 figures income. These are not typical results. If you look at their income reports, over 62% making less than $1,000 per year.
How Does It Work?
Once you've made the decision to pay the $49 you will be directed to the MOBE members platform. Here you will acquire some introductory training on the ways in which you do affiliate marketing.
Besides paying $49, you also have to pay thousands of dollars in order to promote their expensive digital marketing products.
In the event that you just purchase a package to start, but if the people you bring in buys a package that you didn't buy, you will not earn any commission.
This is a 'pay to play' system, which means you need to own the MOBE products you want to earn commissions on.
This actually means that if you want to begin earning $10,000 commissions, you will be required to spend large amounts of money to buy these products yourself.
Below are the cost of those products:
Silver Membership: $2,497 + $27/month
Gold Membership: $4,997 + $64/month
Titanium Membership: $9,997 + $121/month
Platinum Membership: $16,667 + $198/month
Diamond Membership: $29,997 + $295/month
Now you can see that in order to make high commission, you have to invest huge amount of money for the  membership.
The Pros & Cons
Pros:
You can make money with the program if you are experienced online marketer and you have money to purchase the upgrade membership.
Cons:
This program is just a sales funnel
Expensive Up-sells
The success rate is not great
Can You Really Make Money with Mobile Success Training?
If you look at the income disclosure statement, there are some people making huge amount of money and majority are not.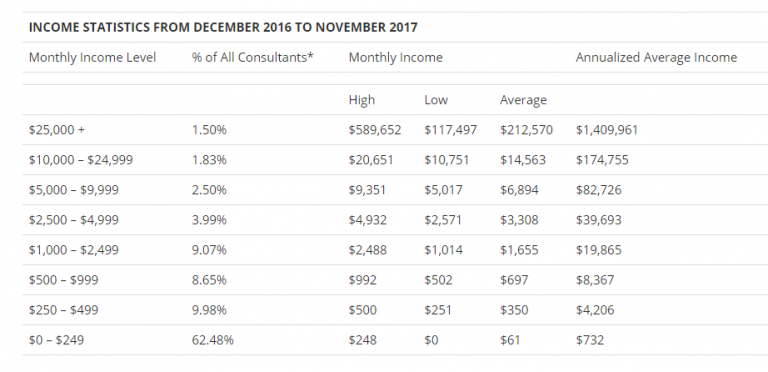 Is Mobile Success Training A Scam?
Some people might think Mobile Success Training is a scam and some will think otherwise. It is up to you to decide on this.
In my opinion, Mobile Success Training is not a scam, but it is not easy to make money. It is a system that teaches you how to recruit people to join the system and to sell expensive memberships in order to earn commission.
I don't like this type of business because the cost is too expensive and you have no control over your business.
There are numerous avenues to earn some income from the internet. Some have an upper hand than others. What you should know is that you are not necessarily required to spend a fortune to get started.
A Proven System To Build An Online Business
If you want to start an online business and not too sure if this is the right path to go, I want to share with you the proven system that I am using now to build my online business.
It offers free training, free websites and free supports. You can at least give yourself a chance to try the system to see if you want to proceed further.
If you have any questions or comments about Mobile Success Training, please do not hesitate to leave them below.