You like writing and you are thinking about how to make money with freelance writing jobs at home.
You are not sure if you will enjoy writing, but you have a passion or hobby that you want to share with others. You have been telling and talking to your friends and family about your passion. Now you are going to put them in words.
What is freelance writing jobs?
You do not need to be a novelist to become a freelance writer. You do need to convey your message in your writing and catch the attention of your readers. There is always a group of people that will need the information that you are writing.
It is not an easy job as a freelance writer. You have to do research for information and to learn how to write in a way that people would like to read your article.
As a freelance writer, you are working for yourself. You are considered self-employed. You earn your income from your writing projects. Most of the time you are paid per project. A project can be an article or a series of articles.
There are many freelance writing jobs available online:
Newspaper
Magazines
Websites
Newsletters
There are thousands of topics you can write about. The best is to write about what passion or niche that you are most knowledgeable.
How to be a freelance writer?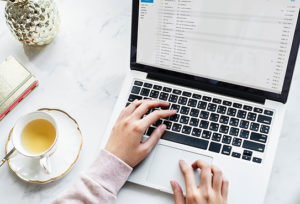 When you just started to become a freelance writer, it will be much easier to focus on writing a blog post for the website. Writing blog posts is a small project between 500-1500 words.
When writing a blog post, there are a few steps to follow
1. You have to know who is your readers. Who is this blog post for. What information are they looking for?
2. Think of a title for your blog post. The title must catch the attention of your readers for them to start reading your blog post.
3. Write down the blog post outline. Sometimes there is too much information available for a certain topic. To make it easier for readers, you have to organize your information into headings and sub-headings. When you outline your post, you will know what you want to write about and not missing the important points.
4. Write an introduction that is captivating to your readers, which will make them want to read your article. Then, you let them know what are you writing about in this article. If the information you will be providing, is the information your readers want, they will continue reading.
5. Write your blog post content. You have your outline and now you expand all the points. You start writing on what you know. When necessary, you need to do some research in order to obtain more information.
6. Write a conclusion. Some readers will read the introduction and then go straight to read the conclusion. If they like what they read, they will then go back to read the whole contents
7. Adding images. Visual is an important part of a blog post. You have to choose images that are relevant to the content. There are many sites where you can download free images.
8. Proofread and edit your post. This is an important part of writing. You can use the help of Grammarly to check the grammar of your post.
It is not an easy job at the beginning. As you gain more experience in writing, it will get easier.
You do not need any qualifications to be a freelance writer. Anyone can be a freelance writer. If you enjoy writing, that's great. If not, you need more practice and learning.
If you are serious about freelance writing, you can have free training here.
How Do Freelance Writer Find Jobs?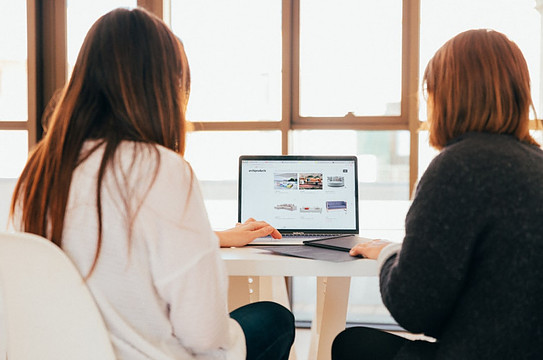 There are many places you can apply for freelance writer jobs.
1. Publications – This includes newspapers and magazines
2. Website owners – Many website owners own more than one website. They hire freelance writers to write their blog posts.
3. Agencies – There are many agencies providing freelance services to their clients. They hire a freelance writer to do the job.
4. Authors – Many authors hire freelance writers for their books.
For a beginner, it is good to join the agencies that provide freelance services to their clients. With the help of their platform, you have the online exposure. This will increase your writing job opportunity and be sure you get paid for your work.
When you join the agency, you create your profile letting people know what is your skill in writing. One of the best ways to show them is your writing samples.
For the sample, you can write a short blog post between 500-700 words. It is good to write about something that you know about. This will be easier for you.
When you get more clients, you can build a good resume with good reviews.
How much does a freelance writer make?
The more you write, the more money you earn. This is a great part of a freelance writer.
In the beginning, when you have little or no experience, you get fewer projects and get paid less per project. When you gather more experience in writing, you will be able to secure more projects and your pay per project will be higher too.
The prices for each blog post varies. It depends on the experience of the writer. You can get some ideas from Fiverr.
Conclusion
Freelance writing enables you to set your own schedule and choose your own clients. You set your own rate for any writing job.
In the beginning, it is good for you to join the agencies which provide freelance services to their clients. You will get more online exposure and landed on your first job sooner.
When you have acquired more experience, you might want to start your own blog or website.  You can promote yourself as a content writer to help individuals or businesses for their websites.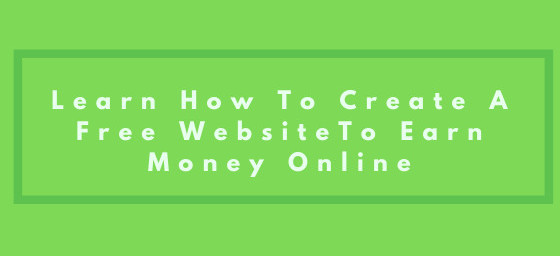 I hope you find the above information useful. If you have any questions or comments, please leave them below and I will get back to you.