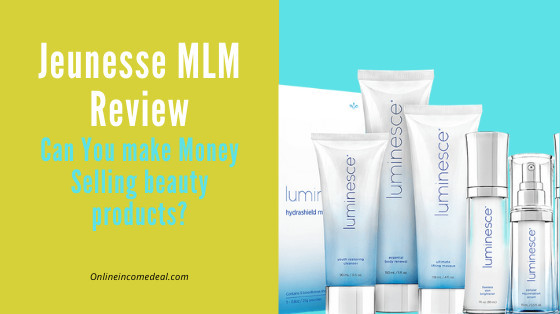 Jeunesse is a global company that develops and sells beauty and wellness products. Their collection of products is known as Y.E.S. Youth Enhancement System. The beauty products are anti-aging which helps you look young., and the wellness products are supplements that make you feel young. Can you make money selling Jeunesse products?
These are popular products that many people love them. You may think that selling beauty and wellness products as a home business is an easy way to earn money. In this Jeunesse MLM review, you will find out if this business is for you.
All the products are sold through direct marketing by their distributors.
The Jeunesse MLM Review Summary



Product name: Jeunesse
Website: www.jeunesseglobal.com
Founder: Randy Ray and Wendy Lewis
Price:  $49.95 for a starter kit
Best For: someone who is interested to sell beauty products and talk to people
Overall Rank: 60 out of 100
Is Jeunesse A Scam? NO
Summary: Jeunesse is a global company that develops and sells beauty and wellness products. The products are sold through direct marketing. Those who join Jeunesse as distributors will earn profit through retail sales, commission on the sale of products by team members.
What Is Jeunesse MLM?
Jeunesse is a global company that develops and sells a wide range of beauty and wellness products through direct marketing. Their product lines are mainly anti-aging products and supplements.
Jeunesse was founded by Randy Ray and Wendy Lewis in 2009. Its headquarters is located in Lake Mary, Florida. It operates as an MLM (Multi-level Marketing) company. The products are sold in more than 88+ countries. The company has 500,000 distributors in its global network.
Jeunesse has established itself as a high standard company and has received many prestigious awards. They are one of the fastest growing companies that hit $1 billion in sales in 2015.
How To Make Money Selling Jeunesse Products?
They are 3 ways you can make money from Jeunesse products.
Retail Profit – You buy the products at wholesale price and you sell to your retail customers at retail price, you make the profit.
Customer Commission – When you join Jeunesse, you will have a website set up to sell your products. When your online customers make a purchase through your website, the company will pay you the customer commission. You will earn a commission between 12% – 25% base on your tier at the time the sale was made. Your tier is base on your monthly sales volume.
Commission on sales made by team members – When you recruit more members to join your team, you will be able to earn some commission from the sales made by your team members.
You will not make any commission from recruiting people.
When you join Jeunesse as a distributor, you will have your own website. You share your website with others. When someone purchases online from your website, you make money.
In order to make more money, you have to recruit many people to join your team and teach them how to sell the products. When your team members make more sales, your income will increase.
This is similar to other MLM companies where you have to sell the company products as well as recruits, new distributors, in order to make money.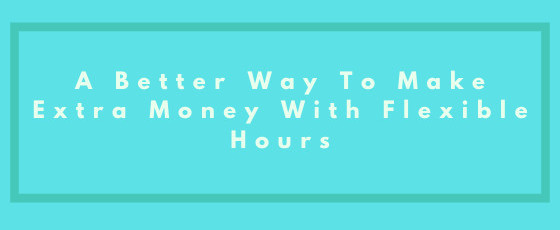 What Type of Products Does Jeunesse Sell?
Skin Care
Cosmetics
Vitamins and Health Supplements
Hair Care
Is Jeunesse Products Cost Too Much?

Most of the products from MLM companies are expensive compare to similar comparable products in the market. The prices for Jeunesse anti-aging products are quite expensive, and the Zen Fuze protein shake is quite costly too. To sell these products might not be easy.
I have to say that there are some comparable products that are equal or better quality and price than Jeunesse.
How To Join Jeunesse
Jeunesse works the same as other MLM companies. You have to sign up under a distributor or sponsor. You are known as the sponsor's downline.
After you sign up as a distributor, you can start selling the company products. Your sponsor will earn commission equivalent to a certain percentage of your income.
Besides the earnings from selling the products, you can increase your income by sponsoring other people to join the company as your downline. You earn commission on the sale made by your downline.
Cost To Join Jeunesse
To join Jeunesse, you have to pay an annual fee of $19.95. You will also need to buy a starter kit which costs $49.95. The annual renewal fee will be waived if you can maintain 360CV in auto shipments during the year.
The cost to join Jeunesse is much lower compared with the cost to join other MLM companies like Market America.
There will be other costs such as training fees in order to promote to a higher level.
Can You Make Good Money With Jeunesse?
If you want to make good money with Jeunesse, you have to sell Jeunesse products and at the same time recruit new members to join your team. You will not make money from recruiting new members, but you make money when your team members make sales.
You have to keep recruiting new members to your team because some of them will leave the company when they cannot make money. You have to maintain a certain number of people in order to increase your income.
Whether you can make good money with Jeunesse will depend on how good you can sell the products and how much income you gain from your downlines.
You can take a look at this statement of earning.
Pros
Flexible Hours – You can set your own schedule. You can either do it part-time or full time.
Low Initial Cost – The starting cost to start this business is low.
No Sales Tools – do not need to spend more on sales tools when signing up.
30-Day Refund Policy – If you tried and decide not to continue with this business, you resign within 30 days and you will get a full refund. If you resign within a year, you will get a 90% refund.
Cons
No Base Pay – You earn your commission from selling the products and residual income from your downline sales volume.
No FDA Approval – There is no approval from FDA on these products. But, FDA has inspected these products.
Products Are Expensive – Jeunesse products are pricey compare to similar products in the market.
High Group Volume Requirement – In order for you to earn residual income, your team have to meet a minimum sales quota.
BBB Complaints – There are some complaints about the products and also customer support.
Lawsuits – There have been a few lawsuits against Jeunesse. The lawsuits were about the company misrepresent the amount of money they can make. They did not make money, instead, they lose lots of money.
Is Jeunesse MLM a Scam?
In my opinion, Jeunesse MLM is not a scam. Due to the expensive products, I do not think that it will be easy to sell the products. You will have to spend some money on promoting the products.
The number of lawsuits against Jeunesse will make people think twice about joining.
Final Thoughts
Jeunesse is a company that develops and sells health nutritional products. It operates just like other MLM businesses. There is no base salary. It is commission-based. You earn your commissions when you sell the products. You have to continuously recruit new distributors as your downline and spending time training them.
There are also other expenses in operating this business. Your phone calls and your delivery charges to your direct customer.
There are other ways where you can earn more money online and work on your own schedule. If you are serious about making money online from home, I would like to share with you a learning platform in which you will learn how to make money online with tools, resources, websites, support, and 24/7 help.
The starter membership is free which includes one free website with hosting, 10 lessons on a certification course, and 10 lessons on affiliate boot camp.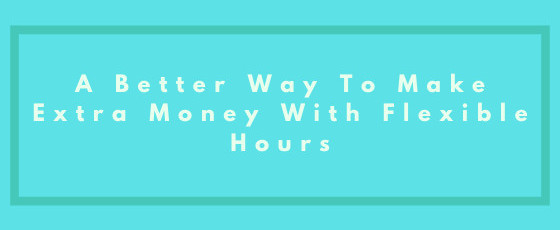 Do you have any experience with MLM business? Do you like it? We would appreciate if you can share your experiences with us.
If you have any questions about working online from home, please leave them below. We would like to hear from you.