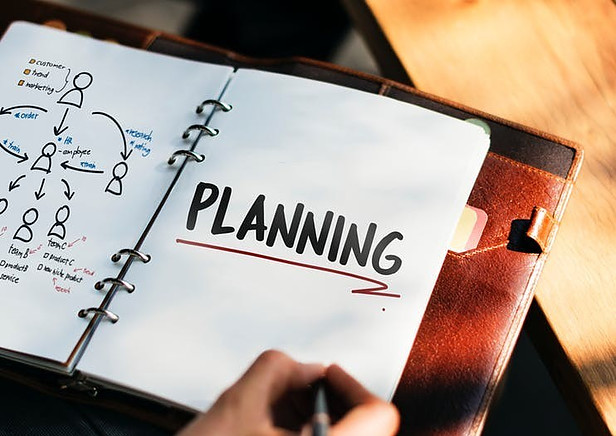 According to Direct Selling Association (DSA), there are18.6 million people involved in direct selling in the United States in 2017.
As describes in Wikipedia, "Multi Level Marketing (MLM) is a marketing strategy for the sale of products or services where the revenue of the MLM company is derived from a non-salaried workforce selling company's products/services, while the earnings of the participants are derived from a pyramid-shaped or binary compensation commission system."
Some people join the Multi Level Marketing company as a consumer to buy the company products at a discounted price.
Another group of people join the Multi Level Marketing company as a distributor to build a part-time or full-time business.
Multi Level Marketing is a sales strategy that a lot of companies use nowadays. Some find it very efficient, others find it controversial. But what you will notice is that it does work very well, and if you know how to do it right, you can make money from multi level marketing business opportunity.
If you heard about affiliate marketing , where you make money by selling other people's products. If you do it right, you will make lots of money. These two businesses require you to put in time and effort to build the business.
What is Multi Level Marketing Business?
Multi-Level Marketing (MLM) or network marketing is a system that involve selling of products or services through a network of distributors. You can be very successful if you enjoy selling and talking to people.
The company that creates a MLM program is focused on encouraging existing distributors to recruit new people to distribute the products. The distributors are getting paid by recruiting new distributors and by selling the company products.
There are many multi level marketing companies.
Amway, Avon, Herbalife, Market America, Young Living are just a few of them.
MLM is not for everyone. Those who like selling and meeting with people, will enjoy doing it and make money. Some will find it very difficult to get started and they end up selling to family, friends and relatives.
What makesMulti-Level Marketing stand out for a lot of people is that it can help you earn some money on the side. If you already know people that need the product you want to promote, you get to earn a portion of that sale, which is really exciting. While it's not the ultimate way of making money, it still helps you earn a little bit on the side.
But this is not a new job for you. Sure, it works OK if you want to sell some stuff on the side for other companies, but unless you are an authorized reseller for that company you will end up with some pretty small commissions. That's why Multi-Level Marketing works great as a side income system for most of us.
How Does Multi Level MarketingWorks?
Multi level marketing company recruits distributors also known as independence contractors, to sell their products or services to customers. At the same time, the company encourages their distributors to recruit new distributors.
Distributors make money by
Recruiting new distributors
Selling company products or services to customers
When you sign up with a MLM company, besides the registration fee, you will be required to purchase a starter kit which includes some company's popular products.
By recruiting new distributors, you will earn a portion of the income generated by them.
You will also earn a portion of the income from those distributors recruited by your distributors.
Those distributors recruited by you are known as your downlines.
The person who invited you to join the company is your upline.
Your upline get a portion of the commission you generated.
You can see by now how you can make money by joining a MLM company.
Once you are a part of that program, the only thing that you can do is to start promoting. But you have to realize that promoting this is not going to be a walk in the park.
It requires a lot of hard work and commitment, and you have to make people believe and understand that the Multi-Level Marketing company you are working with will actually deliver the results they expect.
Doing that is not going to be easy as you may imagine. Some companies will offer you good commissions, but then again their products are very hard to sell.
All MLM companies have their own commission system. You have to sell certain amount of products and services to
qualify for bonus and commission
advance up to various level
You really have to take your time to do your research to identify what MLM program is good for you and which one you need to avoid.
How To promote?
Promoting Multi-Level Marketing programs is usually done by meeting and talking to people. If you want to generate sales, you have to talk to people, show them the type of value they can expect and how much will this be able to help them.
You can also promote them on your blog, it will be a good option if you have an audience that already trusts you.
But the problem here is to actually find the best Multi-Level Marketing that suits your needs. You don't want to go with a MLM approach that is not good for you.
For most MLM company, whoever is your upline will train you how to promote the company products as well as how to recruits new distributors. Your upline will be more than happy to help you because they will earn commission from the income you generated. You will do the same to your downlines, and you will earn commission from the income they generated.
Multi-Level Marketing works quite well, but you also have to understand that iworks well as long as you put hard work into it. Unlike other ways of making money, there's no guarantee here, and you have to show people the value in it.
Pros and Cons of Multi Level Marketing
Pros:
Multi-Level Marketing is very easy to join with small investment.
You can earn quite a lot of money, if you put hard work into it.
There are many Multi-Level Marketing companies that you can choose from.
Cons:
Recruiting downline takes time.
It can take a lot of time until you earn, especially if you can't find people to promote the program to.
There are lots of scams in the industry. They are not MLM programs but pyramid scheme.
Difference between Multi-Level Marketing & pyramid scheme
Multi-LevelMarketing :
Legit in U.S. and Canada
Small start-up cost
Companies make money selling products or services
Companies buy back unsold products with re-stocking fees.
Pyramid Scheme:
Not legit in U.S. and Canada
Big amount of start-up cost
No real products or services to sell.
They want you to recruit people to invest in their scheme
Conclusion
It's safe to say that Multi-Level Marketing offers you a nice way to earn some money on the side. If you like selling and like meeting people, this is a good business for you. It is not easy to get started. it is a good idea to research the Multi-Level Marketing program before enrolling in it, just to be safe. Also, make sure that you understand their commission system!
A Proven System That Teach You How To Make Money Online
If you want to learn how to make money online and not too sure how to begin, I want to share with you the proven system that I am using now to build my online business.
You will enjoy the comprehensive step-by-step training, free websites, useful resources and tools. You'll get lots of help and support from the community.
This is free to get started. You can at least give yourself a chance to try the system to see if you want to proceed further.