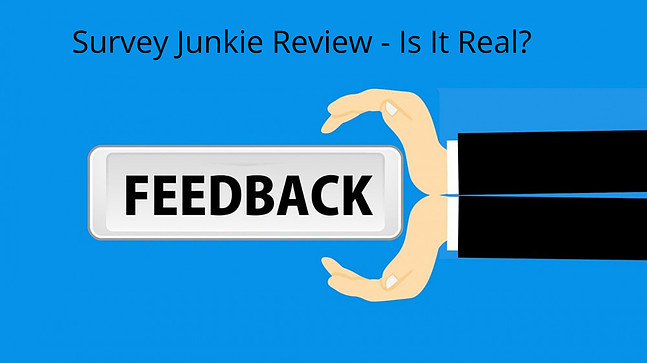 Are you looking for different options to make money online? One of the options is doing online surveys. They are many online survey sites that make us wonder if they are real and you will get paid for completing the surveys.
Survey Junkie is a popular earn money online survey site and it is real. You will get paid when you completed the surveys. In this Survey Junkie Review, you will learn about how Survey Junkie is all about, and is it a legit survey site that pays.
Survey Junkie Review Summary

Company: Survey Junkie
Website: www.surveyjunkie.com
Overall Rank: 80 out of 100
Available: Residents of the United States, Canada, and Australia
Survey Junkie, like other survey sites, will not pay you lots of money for completing surveys. But, you can definitely earn some money.
Survey Junkie has a high rating for the simplicity of its website. It is easy to look for available surveys and how much is the rewards.
If you want to earn an online income, there are better ways for that. We will get to that after we look into Survey Junkie. This is why you are here.
What Is Survey Junkie?
Survey Junkie is a legit survey site that you can make extra money doing surveys.
You earn points for completing surveys. Your points can be exchanged for cash or e-Giftcards.
When you reach 500 points, you can redeem for cash or e-Giftcards.
Survey Junkie has a simple website that is easy to navigate. There is tutorial showing you how Survey Junkie works and how you can maximize your earnings.
How To Make Money Joining Survey Junkie?
Members of Survey Junkie get paid by giving their opinion through completing surveys.
For every survey, there are short qualification questions to see if you are qualified for the survey.
Every survey offers different points, and indicate the time to complete the survey

You redeem the points earned for cash or e-Giftcards.
It is free to join Survey Junkie.
When you sign-up, you will get points for completing your profiles. The benefits of completing your profiles are getting more chances to complete surveys.
You earn points for completing the following profiles
General profile
Technology profile
Shopping profile
Health profile
Household profile
Interests profile
Travel profile
How Much Money Can You Make?
Every survey has different rewards. Before you answer any survey, you will be able to see the points and the time to complete the surveys.
The surveys range from 15 to 180 points, and the time taken ranges from a few minutes to 30 minutes.
There is no limit on the number of surveys you can do as long as you are qualified.
Even though you are not qualified after answering the qualifying questions, you still get 2 or 3 points. For some survey sites, after you have answered the surveys that you find out that you are not qualified. You are not awarded any points. This is totally a waste of time.
500 points is equivalent to $5, and this is the minimum you need to cash out.
How much money can you make from Survey Junkie will depend on how much time you spend on surveys and how many surveys you are qualified for.
Doing surveys will not make you rich. It will help you earn some extra money.
If you want to earn lots of money, you may want to look at this training.
Who Is Survey Junkie Good For?
people who enjoy sharing their opinions and feedback to help companies produce better products and services
people who have spare time for surveys
someone who wants to make some money online
Pros and Cons of Survey Junkie
Pros
free to sign-up
easy to navigate the website
you get points for confirming your email and answering your profile questions
earn points for surveys that you don't qualify. There is no waste of time
payment made via PayPal or e-Giftcards
Points expire in 12 months if the account not active. This expiry period is long compare with other websites
minimum cash out is $5
Cons
this site offers surveys only. No product testing, watching videos, etc
e-Giftcards for United State only
no referral program
only available for residents in the United States, Canada, and Australia
Conclusion:
We have gone through what Survey Junkie is all about. You must be curious to know if Survey Junkie worth your time.
Can I make a living with Survey Junkie?
Like most survey sites, you will not make lots of money from surveys and your earnings will not be enough to replace your full-time income.
Is Survey Junkie worth your time? Yes,  you can definitely make some extra money in your spare time.
I would suggest that you try it out and you will know how much extra money you will earn during your spare time.
Survey Junkie is one of the popular survey sites that many people sign up as side hustles. It has a simple website and easy to do surveys that do not require much time.
There are many other survey sites that you can sign up to earn extra money.  Take a look at the 10 best legit survey sites that pays.
If you are serious about making money online to replace your full-time income, there are other ways to achieve this.
I would recommend you to look at this training. This is where I learn to start my online business. There is so much you can learn from this training to earn money
online. It is not a get-rich-quick scheme. You need to learn and work hard on your part. You can learn at your own pace.
The best part is that it is completely free to get started.
What do you think about survey sites? Have you earned any money online?
If you have any questions or feedback on making money online, please let me know in the comments below