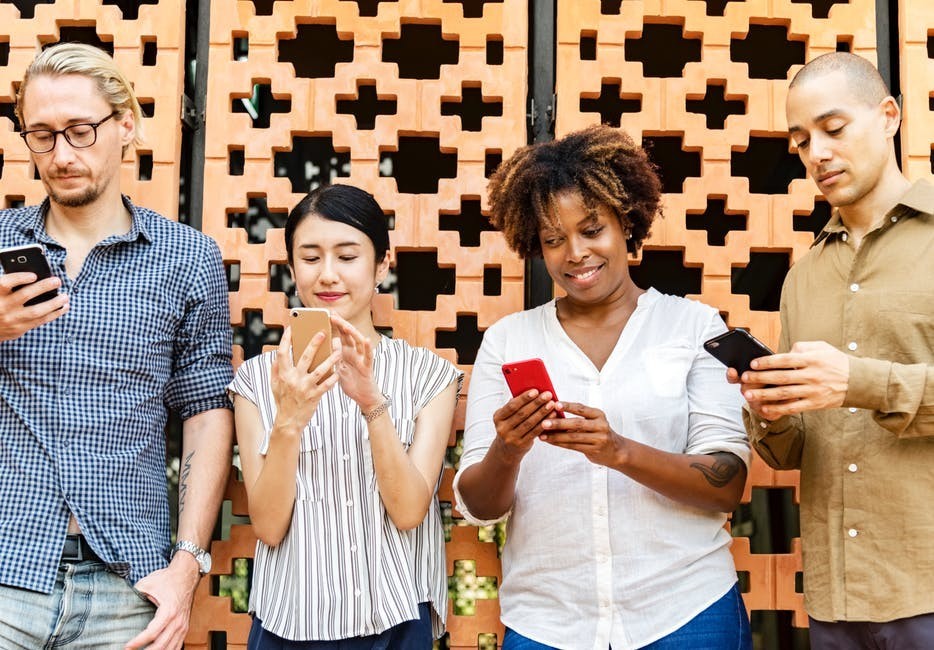 Welcome to my Survey Junkie Review!
Survey Junkie is a survey site that pays you reward points for completing their surveys. This is a legit site that you can make money for taking surveys.
You make the right move by doing your research before spending your time on something that is not worth it. In this review, you will learn how Survey Junkie works. And you can decide whether it is for you.
The Survey Junkie Review Summary
Product Name: Survey Junkie
Website: www.surveyjunkie.com
Founder: Armen Adjemin, founded in 2005
Price: Free to join.
Best For: Available for USA, Canada and Australia residents only. You must be 13 years or older
Overall Rank: 50 out of 100
Is Survey Junkie A Scam? NO
Recommended? YES
Summary: Survey Junkie is an online survey site that is founded by Armen Adjemin in 2005. They help companies collect consumers' feedback and opinion about their products and services. You get paid by completing surveys.
Tired of Scam……?
Best training program to make money online and it is FREE to join.
What Is Survey Junkie?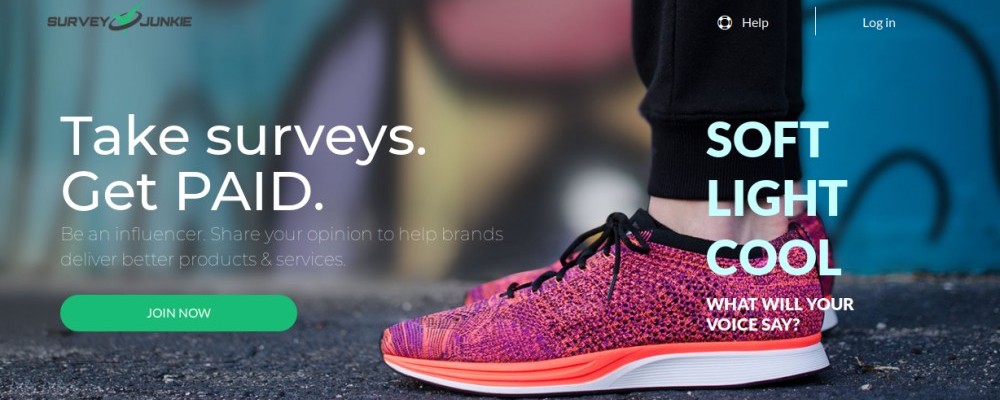 Survey Junkie is a survey site for participants to share their opinions and get paid for doing it.
Many companies want to improve their products or services. They pay you to share your feedback and opinions about their products and services. This is an easy way for you to earn some extra money.
How Do You Make Money with Survey Junkie?
Step 1: Join the Survey Junkie for free
Step 2: Check your email for approval
Step 3: Confirm your email. Complete your account with your information.
When you completed these 3 steps, you earn 80 points as shown on the Quickstart Checklist.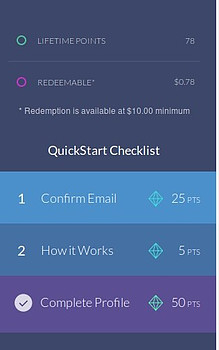 Once that is done, you are ready to take the survey. When you completed your survey, you will earn points. You can exchange those points for cash or e-gift cards.
When you have 1000 points, you can redeem them. By the way, you can redeem 1000 points for $10.
There are a few requirements to meet before you are qualified to join Survey Junkie.
At least 13 years old and residents of the United States, Canada or Australia
Provide your information correctly in order to participate in the right surveys
Correct email address to receive payment
One account is allowed per email address
Avoid Disqualified For Surveys
Sometimes you will get disqualified for a survey. There are a few tips to avoid that
Honest About Answers
Survey Junkie and its partners want quality answers. So, be honest when answering questions. All survey sites want honest answers. They do not like you to just click buttons.
Consistency In Answers
Sometimes you will be given similar questions with same answers. Be consistent and give the same answers.
How Do You Earn Points?
Doing surveys takes time but it is not hard. You do not need any experience to do surveys.
To earn points
Set up your profile
Complete the entire survey
Refer your friends to Survey Junkie
How Much Money Can You Earn?
Doing surveys will not earn you an income. You can earn some extra cash.
If you earn 1000 points, it is equivalent to $10. This is the minimum points you need to earn to be able to cash out.
More Ways to Earn With Survey Junkie
There are more ways you can earn with Survey Junkie.
Product Testing
After completing a short survey, products are sent to your home. You will test the product. After you have using the product, you have to give your feedback and opinions about the product. You got to keep the product and earn around $5-$50 for your time.
Online Focus Group
In order to participate in this, you have to take a brief survey. If you qualified, you will be able to share your opinions on products or services with a group of like-minded people.
To participate in an online focus group, you'll need to have a webcam.
With this activity, you'll have an opportunity to earn $25 to $100.
In-Person Focus Group
Besides the online focus group, you have another opportunity to participate in-person with a group of people.
Again, you need to complete a brief survey to be qualified. After approval, You will then agree to a specific time and location to participate with the In-Person Focus Group.
This opportunity will earn you between $25-$150.
Phone Research
You will also have a chance to participate in phone research.
To qualify, you have to complete a brief survey. If you qualify, then a researcher will call you on your phone.
You'll be asked questions about specific products and services. You give your opinion and feedback.
For this, you have a chance to earn $5 to $100.
How does Survey Junkie Pay?
You can choose to get paid via PayPal, US Bank Transfer, or e-Gift Cards.
Survey Junkie will convert your points to cash. 1000 points = $10.
When you redeem your points and cash out, you may have to complete security questions before they send you your money.
How Do You Join Survey Junkie?
Join Survey Junkie is Free and easy to apply.
It is only available for United States, Canada, and Australia residents. You have to be at least 13 years old. If you are under 18 years old, you'll need parental consent. This is an opportunity for teenagers to earn some money online.
Who's Survey Junkie For?
Survey Junkie is suitable for anyone who wishes to make some pocket money online.
If you are looking to earn a substantial income to replace your full-time job, Survey Junkie and other online surveys are not for you.
There are other better ways for you to make more money online. Affiliate marketing is one of them.
Pro and Cons of Survey Junkie
Pro
Free to join
Not a scam
Easy way to earn extra cash, no experience needed
Cons
 Sometimes there is no survey available for you to complete. You have to check in now and then to check.
Qualifying Questions – Before you complete a survey, you have to answer some questions to see if you are qualified to do the survey.
It is a waste of time to answer those lengthy questions and get rejected.
Website Glitches will prevent you from getting paid, your points will not be credited. When you complain to customer service, Survey Junkie do credit your points. But this is a waste of time.
Is Survey Junkie A Scam?
No. Survey Junkie is not a scam even though there are some complaints about it. It is a legitimate survey site and one of the best survey site among many. Survey Junkie and similar survey sites will not help you make lots of money. With a limited supply of surveys and the qualifying process, you might not have many surveys to complete. Fewer surveys to complete means less money for you.
Would I recommend Survey Junkie?
Yes, If you just want to make some extra money online
No, If you want to make lots of money
If you're serious about making money online, I would recommend you to look at this training program for affiliate marketing, which is free for starter member. You'll be surprised by how much you'll learn as a free starter member.
Affiliate Marketing Program, Free for Starter Member
There are many other legitimate programs that will help you in building your online business.
A Proven System That Teaches You How To Make Money Online
If you want to learn how to make money online and not too sure how to begin, I want to share with you the proven system that I am using now to build my online business.
You will enjoy the comprehensive step-by-step training, free websites, useful resources, and tools. You'll get lots of help and support from the community.
This is free to get started. You can at least give yourself a chance to try the system to see if you want to proceed further.
If you have any questions or comments about Survey Junkie, or you would like to know more about making money online, please do not hesitate to leave them below.
I love to hear from you.