There are many home business opportunities in various areas. How to choose a home business that suits your lifestyle is important.
It can be you want to have time freedom, to spend more time doing what you want. Or you just want to be your own boss.
You can start your home business part-time to supplement your income or create a full-time home business. You can start an offline home business or an online home business.
No matter what is your decision, there are things you need to be aware of the initial starting cost, information about the company you will be joining, training, support, mentorship, advertisement and promotions, realistic income, what are the products or services, how about the cost of the products, are they easy to sell.
If you have your personal or professional goal, you can choose whether to continue your profession, doing the same thing you have been doing or to start something totally new.
You can start a home business about your passion or hobby. Starting on something you are excited about is easier to get started.

Before you invest your time and money into a home business, ask yourself these 10 questions on:
How To Choose A Home Business
1. Identify Your Goals, Why You Want To Start Home Business?
When you want to start a home business, you must ask yourself what you want to achieve from doing it. This is important in choosing a home business. Some businesses are more passive once it is set up. Others are more time-consuming and you have to be busy to create income. It depends on what are your goals.
You want more time with your family
You want a flexible schedule
You want more income to support your family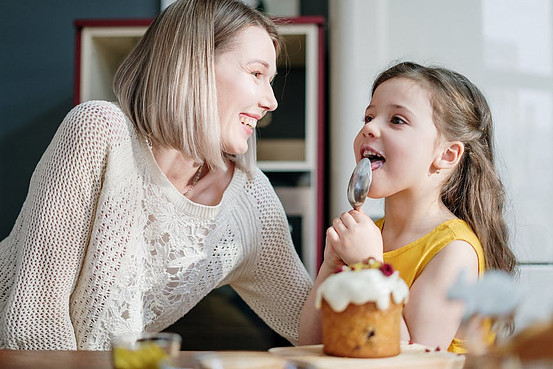 2. What Type Of Business?
Before you set your mind on a home business. Ask yourself if you want a business that is related to your previous job or a business in a brand new area.
If it is the continuation of your previous job, you just need to apply the knowledge you already have.
If it is in a totally new area, there will be a learning curve.
3. What Are The Start-Up Cost?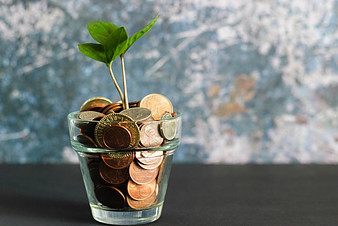 When you want to start a home business, it is important to know the start-up cost. How much money you need to invest in the business to get started.
Besides the initial investment, is there any other recurring cost, like a monthly subscription.
Next, you would want to know what you get for your money.
4. Is the Company You Will Be Working With Stable?
If the home business you are interested in involves direct selling, like Network Marketing or commonly known as Multi-Level Marketing (MLM), you have to find out if the company is stable. Information on when the company is started, who is the founder or owners etc.
If the company is involved in direct selling, you can check if the company is registered with the Direct Selling Association. There are business standards and ethics set up for their member companies.
They are many scam company out in the market. You need to get more information about the company by researching the company and reading reviews about the company.
5. What Type of Training and Support?
If you start your home business by joining another company, which is a totally new area for you, you have to know what kind of training and support you will be provided.
Nowadays most of the training is online.
Is there a way you can get help if you have a question?
How is the support level?
Is there a live chat where you can ask questions?
You do not wish to have questions unanswered that will affect your progress.
If you are in the MLM business, you want to know if your sponsor or your upline is supportive. Is he or she willing to help you to succeed?
If you want to start a franchise home business, you need to know what type of training and support you will be getting in order to succeed.
6. What are The Advertising and Promotion Guidelines?
Many businesses, either brick and mortar or home business, have their advertising and promotion guidelines.
For example, some companies do not allow you to use their company logo for advertising. Some will allow doing so with written permission. Some companies require you to submit your advertisement and promotion materials for approval.
Some franchise businesses will allow you to promote your business in certain areas only. They allocate different territories for their franchisees.f your home business involved with physical products, do you have to keep a minimum inventory.
7. What Is The Realistic Income For The Business?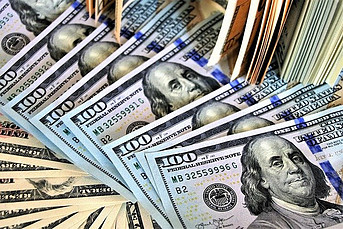 One of the reasons for starting your home business is to make money. If you are joining another company, you have to study the c4ompensation plan. You have to work out what will be the realistic income you will be generating. You have to know if this home business will reach your financial goal.
Some businesses have more income potential than others. This is one question you really have to think about.
8. What Products Or Services Are Involved In This Business?
You have to know what products or services you will be selling to your customers.
If you are interested in those products or services, you will be able to sell it easily. Success depends on how well you can promote.
If you are not excited about the products or services, you will be having a hard time trying to sell.
If you are selling consumable products you will have repeat orders from customers. That means a more steady income.
For non-consumable products, your customers will order only once. You'll need to get more customers to maintain a steady income.
9. Do You Have To Keep Inventory?
Some companies will require you to keep a minimum amount of inventory. That means you have to invest extra money to buy the inventory.
Some MLM companies will require you to sign-up for auto-ship to maintain your membership. That means you have to buy a certain amount of products every month whether you have sales or not.
If the products are easy to sell, there is no problem. Otherwise, it will be stressful for you financially.
10. Are The Products Worth The Money?
How about the quality of the products or services? Are there good reviews about it?
Is the cost of these products or services competitive? Do they worth the money? If the majority of people find them expensive, it will be tough to sell them.
In Conclusion
We have gone through the 10 questions on how to choose a home business.  Knowing why you want to start a home business, what type of business, how much is the start-up cost, what about the training and support, the advertisement and promotion guidelines, type of products or services, the cost and the quality of the products, will help you to get started.
I hope now you have a better idea of choosing a home business. If you have any questions about starting a home business, I will like to hear from you.